Scuba Diving in Costa Rica
The fascinating biodiversity of Costa Rica does not stop at its shoreline. Scuba diving in Costa Rica will take you to the aquatic world beneath its coastal waters. Wedged between two vast oceans, Costa Rica is a top scuba diving destination, along both coasts, where crystal clear waters are home to a variety of marine life. There are assortments of exhilarating places to explore ship wreck, fish, sharks and sting rays, to name a few.
Pacific Coast Dive Center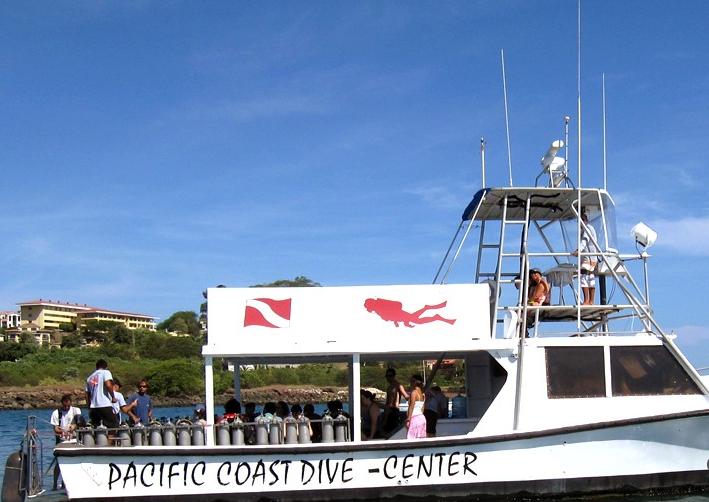 The waters of our ocean are known worldwide for their outstanding dive sites. The Dive Center is located on the Northern Pacific coast, the most interesting and beautiful of Costa Rica for scuba diving.
Our school belongs to the largest recreational diving organization in the world, PADI with more than 135,000 professionals, all committed to making diving a safe and enjoyable experience.
Pacific Coast Dive Center is staffed by a team of PADI professionals who will accompany you in this exciting adventure. Our staff speaks English and Spanish.
For more information: Contact us
When scuba diving in Costa Rica, Rocket Frog Divers is your 5 Star PADI Dive Center of choice for Guanacaste, Costa Rica. We have also recently become SDI accredited as well as NAUI accredited with an instructor who is qualified to certify you through these agencies. Located conveniently only minutes from Playas del Coco (Coco Beach) in the Los Almendros development, Rocket Frog Divers offers customers 5 Star diving vacations at great prices.
For more information: Contact us
We are extremely proud to say that MAD is now leading the way in the local tourism industry and setting the standards by which high quality service, top notch scuba instruction and environmental and community involvement are being defined. We are especially proud of all our team members. Their eagerness to learn and be part of the solution is exemplary and helps drive our efforts to continuously raise the bar. We are located 100 meters from the Main entrance to Marino Ballena National Park.
or more information: Contact us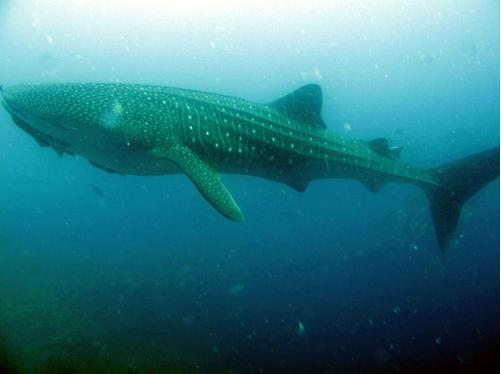 Deep Blue Diving, the first PADI Gold Palm Resort in Playas del Coco, is ready to fulfill a wide range of your diving pleasures. Since 1998, we have been introducing divers to the beautiful underwater world of Costa Rica. We, and our professional staff, provide the best service and the personal touch to your diving experience.
Our dive shop is located on the main street of Playas del Coco in the Guanacaste region of Costa Rica on the Gulf of Papagayo. This Gulf is widely recognized as the premiere diving destination in Costa Rica. With its sun swept beaches and rocky offshore islands this area offers a variety of diving adventures for all levels of scuba divers.
more information: Contact us
COSTA RICA DIVERS
Diving on the southern Pacific Coast of Costa Rica can be simply described as spectacular. Costa Rica Adventure Divers explores several sites around the small island of Caño . Protected as a biological reserve by the Costa Rican Government, the water surrounding the island is extremely pristine and teeming with life. Twelve miles west of Drake bay, Caño Island offers some of the most exciting diving anywhere in the world. A wide variety of marine life can be discovered beneath the island waters. Perhaps the most memorable encounters occur with the pelagics that inhabit the area. Schools of mobula rays (devil rays), turtles, and white tip reef sharks can be seen on many dives. On almost every dive, the large schools of fish swimming around and overhead can be breathtaking.
more information: Contact us
Bahía Aventuras Scuba Diving
Dive Cano Island, an underwater sanctuary loaded with abundant resident sea life, giant schools of pelagic fish, barracuda, trevally jacks, pompano, white tip reef sharks, rays, turtles, and other diving mysteries for you to enjoy. Explore crystal clear visibility that often exceeds 80 feet. You might even spot giant bull sharks or whale sharks! Join us now to discover "one of the most recent hot spots" in the world of Central American diving.
more information: Contact us