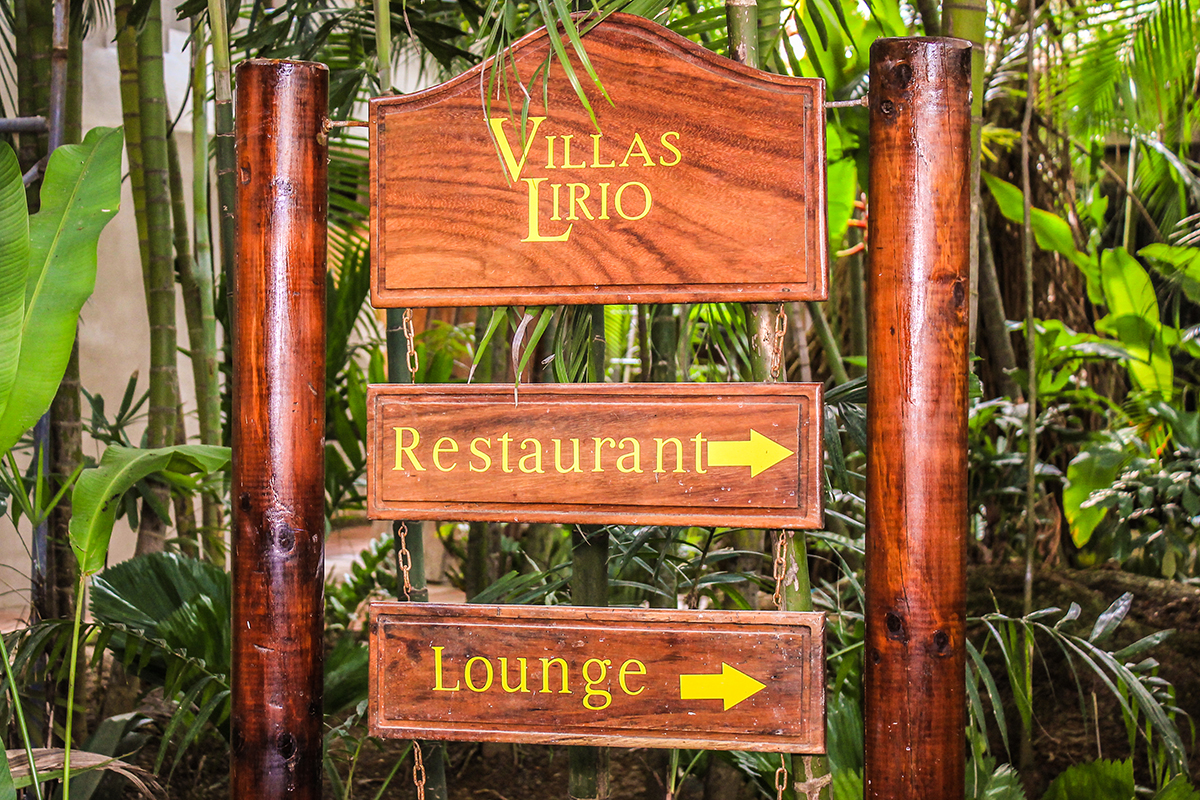 Hotel Villas Lirio offers a beautiful mountain setting within Manuel Antonio National Park. It features an outdoor swimming pool set in tropical gardens. Each spacious, air-conditioned room at the Villas Lirio has Costa Rican-style décor. There is cable TV, free Wi-Fi and a private bathroom. Guests can enjoy a range of international cuisine in the restaurant, which features a collection of local art work. The surrounding national park is ideal for hiking, snorkeling, fishing, surfing and diving.
For more information: Contact us Website: Click Here
Each split-level Cabina is 65m2 (650 Sq Ft) with high vaulted ceilings and panoramic terraces overlooking the National Park and coastline of Manuel Antonio. The units are located on natural hillside terraces leading up to El Mirador restaurant and the Lodge Reception area. In order to conserve precious hardwoods, over 85% of the lumber utilized came from farm grown Melina, Teak and Pine products. Included is a king bed and two sofa couches, kitchenette, and bathroom with spacious slate shower. Amenities include three functional ceiling fans, refrigerator, stove with range, microwave and coffee maker plus DVD movie library. Adjacent to the cabinas on the top of the hill is the "El Mirador" Restaurante and Reception with a the Meal Plan Menu included of Campesino recipes as well as separate "open" menu selection priced accordingly and opened daily from 6:30 am until 8:30 pm.
For more information: Contact us Website: Click Here
ClSi Como No strikes the perfect balance of design and comfort, connecting you with the surrounding tropical forest of Manuel Antonio and the essence of the spirit of Costa Rica. Its 58 rooms are literally contoured into the jungle hillside across the property's ten acres.
What immediately strikes you about the rooms is just how much you become a part of this exotic environment and how comfortable being this close to nature can be yet NO television! Each spacious room has well-appointed bathrooms, fully stocked mini-bars, most with private balconies, direct dial telephones and energy efficient lights and air conditioning. But what stands out the most is the hotel's ability to immerse you in a Costa Rica experience born of the surrounding habitat.
You are in the jungle. You are completely comfortable. And you will remember your time here for the rest of your life.
For more information: Contact us Website: Click Here
Located in Manuel Antonio, Hotel La Mariposa stands majestically atop the highest point. With a 360 degree views overlook the Pacific Ocean, spectacular sunsets and the beautiful Manuel Antonio National Park. Spanish-Mediterranean architectural design, surrounded by tropical gardens, with walkways and trails, meticulously landscaped to reflect the natural beauty of Costa Rica's abundant flora and fauna the combine flawlessly to create 62 well-appointed rooms
For more information: Contact us Website: Click Here